Automation News
Search Press Releases

No Chance Of Getting Locked In With New Safety Switch Ctp Bi From Euchner
March 21st, 2017
No chance of getting locked-in with Euchner's new safety switch CTP-BI

• Transponder-coded safety switch with guard locking and guard lock monitoring
• Bistable locking function prevents people becoming locked inside the danger area

The CTP‑BI is based on the proven principle of the safety switch CTP and has an additional bistable locking function. In normal operation the guard locking is controlled via an input signal. When the operating voltage is switched off, the guard locking is maintained in its current position. This means that the safeguarded door remains either locked or unlocked, regardless of locking principle, until power is reapplied. The bistable guard locking solenoid therefore provides an additional measure of prevention of an individual becoming accidentally locked inside a guard locked door, whether for service, maintenance, or cleaning. The bistable function of the solenoid also prevents the deactivation of guard locking if there is a...
New Linarix Linear Sensors And Low Cost Inclometers From Posital
March 3rd, 2017
LINARIX LINEAR SENSORS

New draw wire adaptor options added to the portfolio include an economical 7.5 m unit and a 15 m robust unit:

Small Form Factor
Maximum Measurement Range of 7.5 m
Light Plastic Housing
Competitive Pricing
Wide Range of Interfaces
Robust Draw Wire Adapter
Maximum Measurement Range of 15 m
Suitable For Heavy Duty Applications
Wide Range of Interfaces



ROBUST AND LOW COST INCLINOMETERS:

POSITAL is expanding their TILTIX family of inclinometers with a new line of lower cost, lower resolution instruments. These new tilt sensors will have an accuracy of ±0.5° and a resolution of 0.01°. (By comparison, current models have an accuracy of 0.1°.) For many slope or tilt monitoring applications in cranes, construction equipment, agricultural machinery and water handling...
Siemens - Start-up With A Small Footprint
March 1st, 2017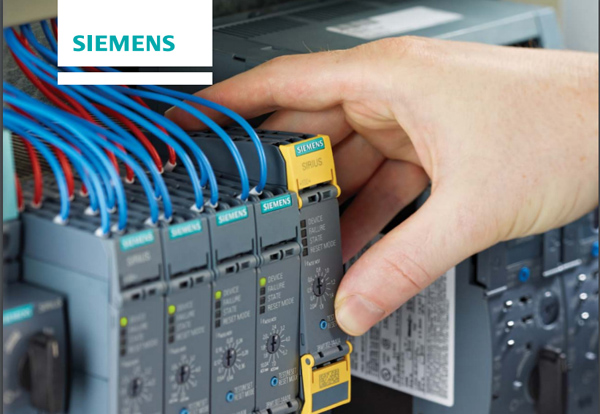 Getting started – even when things are tight SIRIUS 3RM1 Motor Starters