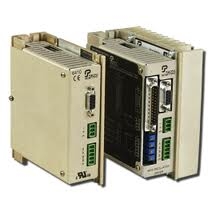 6400 Stepper Drivers Series by Kollmorgen
Related Technologies:
These modular, high-performance microstepping drives support a broad range of requirements. These drives offer excellent value for low voltage DC input-powered applications. The 6410 model has step and direction inputs. The 6415 model has the addition of an oscillator allowing a +/- 10 VDC input command for speed control.
About Kollmorgen

Kollmorgen is a leading provider of motion systems and components for original equipment manufacturers around the globe. With over sixty years of motion control design and development expertise, Kollmorgen delivers breakthrough solutions unmatched in performance, reliability and ease-of-use.

Through world-class knowledge in motion, industry-leading quality, and deep expertise in linking and integrating standard and custom products, Kollmorgen provides OEMs with the competitive advantage they need to succeed.