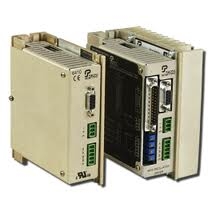 6400 Stepper Drivers Series by Kollmorgen
These modular, high-performance microstepping drives support a broad range of requirements. These drives offer excellent value for low voltage DC input-powered applications. The 6410 model has step and direction inputs. The 6415 model has the addition of an oscillator allowing a +/- 10 VDC input command for speed control.
For More Information, Please Contact Us At:
Axis Inc.
210 Meister Avenue
Somerville, NJ 08876
Phone: (908) 429-0090