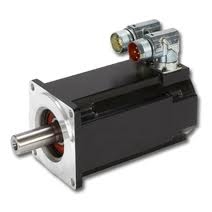 AC Synchronous Servo Motors by Kollmorgen
Related Technologies:
AKM™ Series
AC Synchronous Servo Motors –

Kollmorgen AKM™ servomotors give you unprecedented choice and flexibility, with more than 500,000 standard products and practically unlimited co-engineered modifications. Selecting the right-fit motor—optimized for your specific application requirements—has never been easier.
About Kollmorgen

Kollmorgen is a leading provider of motion systems and components for original equipment manufacturers around the globe. With over sixty years of motion control design and development expertise, Kollmorgen delivers breakthrough solutions unmatched in performance, reliability and ease-of-use.

Through world-class knowledge in motion, industry-leading quality, and deep expertise in linking and integrating standard and custom products, Kollmorgen provides OEMs with the competitive advantage they need to succeed.