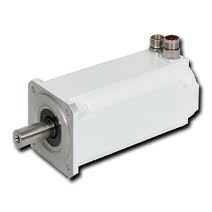 Washdown And Food Grade Servomotors by Kollmorgen
Related Technologies:
Washdown and Food Grade Servomotors
AKM™

Kollmorgen AKM™ Washdown and Washdown Food Series motors are available in frame sizes 2 through 6. These innovative motors incorporate our industry-leading AKM electromagnetics within a housing protected by a 2-K coating and IP67-rated seal configuration. Stainless steel hardware is used on all precision interfaces. The food-grade model incorporates greases that are safe for incidental contact and consumption.
About Kollmorgen

Kollmorgen is a leading provider of motion systems and components for original equipment manufacturers around the globe. With over sixty years of motion control design and development expertise, Kollmorgen delivers breakthrough solutions unmatched in performance, reliability and ease-of-use.

Through world-class knowledge in motion, industry-leading quality, and deep expertise in linking and integrating standard and custom products, Kollmorgen provides OEMs with the competitive advantage they need to succeed.