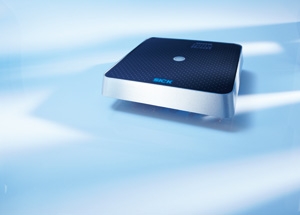 RFID Interrogator by Sick
Related Technologies:
Fully integrated proximity interrogator for long-range Ultra High Frequency applications

The RFU630 Ultra High Frequency (UHF) RFID read/write unit is a fully integrated proximity interrogator for use with passive transponders in applications with scanning distances of up to 5 m. The RFU630 operates at the industry standard range for long-range Ultra High Frequency applications and has FCC approval and CE marking, among other country-specific certifications, making this device applicable around the globe.

A fully integrated, industry standard, Ultra High Frequency (UHF) read/write head includes a sophisticated controller, antenna, and communications protocols in an industrial IP 67 housing, which saves space and startup costs.

On-board industrial communications protocols include: EtherNet TCP/IP, EtherNet/IP, and Profinet. RS-232, RS-422/485, and CANopen are also standard. Furthermore, this product allows connection to expansion modules, enabling integration with Profibus, DeviceNet, and EtherCAT networks. On-board protocols and connectors minimize the number of different parts to purchase while maximizing flexibility for plant communications.

Reduce MTTR and initial setup time by utilizing parameter cloning via the Micro-SD cloning card or add more digital I/O points and increase your flexibility by using the CMC cloning module.
The die-cast, IP 67 aluminum housing provides a rugged enclosure and protection. A variety of flexible mounting options are available. In addition, the housing helps to maximize the usable field and directionality.
The programmable, multi-color LED located in the middle of the antenna face and the audible beeper are useful for quick troubleshooting without the need to carry around a computer in the plant.

Key Applications:
Material Handling/Distribution Centers: Bin/tote/tray identification and tracking; mount the RFU in places where a direct line of sight is not possible.

Warehouse/Product Storage: real-time storage and product location tracking.
About Sick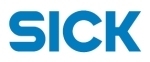 SICK is one of the world's leading manufacturers of sensors, safety systems and automatic identification products for industrial applications. Whether automating factories or optimizing distribution centers, SICK provides cost-effective solutions.

SICK has been a technology leader for more than 50 years. Leveraging a history of innovation, the company has pioneered a long line of industry firsts such as the first safety light curtain, the first bar code reader, the first color sensor, and many more. These innovations provide solutions to the automotive, airline, manufacturing, packaging, and material handling industries.

Below is only a sample of products available from SICK. For information about a specific product or help with an application, call Axis or visit the manufacturer website through the link on this page.