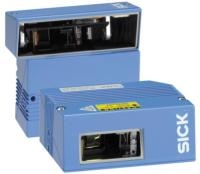 CLV63x Mid Range Barcode Reader by Sick
Related Technologies:
CLV630 line of bar code scanners are compact, yet powerful new tools for a wide range of logistics applications, such as distribution warehouses and high-speed packaging.

Speed, power, flexibility and ease of use are the features that define the new CLV63x Laser Bar Code family. Connectivity options have also become a driving factor in bar code applications and that is why all of the scanners in the CLV 6XX family have both onboard serial and EtherNet communication versions.

These new bar code scanners offer greater reading performance via SMART (SICK's Modular Advanced Recognition Technology), added functionality that enables the scanners to read poor, partially hidden, or damaged bar codes.

FEATURES:
Reads bar codes within larger areas through use of oscillating mirror version
Integrated functional buttons and LED bar graph
CAN and Ethernet TCP/IP on board
Highly flexible sort and filter functions
Configuration with SOPAS parameter setting tool
High scanning frequency of up to 1,200 Hz


About Sick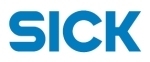 SICK is one of the world's leading manufacturers of sensors, safety systems and automatic identification products for industrial applications. Whether automating factories or optimizing distribution centers, SICK provides cost-effective solutions.

SICK has been a technology leader for more than 50 years. Leveraging a history of innovation, the company has pioneered a long line of industry firsts such as the first safety light curtain, the first bar code reader, the first color sensor, and many more. These innovations provide solutions to the automotive, airline, manufacturing, packaging, and material handling industries.

Below is only a sample of products available from SICK. For information about a specific product or help with an application, call Axis or visit the manufacturer website through the link on this page.