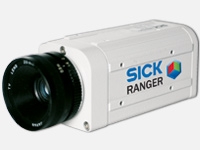 Color Ranger E by Sick
Related Technologies:
High-speed 3D and color in one camera

High-speed 3D with color up to 11kHz
Up to 3,072 pixels resolution in color and 1,536 pixels in 3D
Multi-linear: RGB + Monochrome (w / + w/o IR)
On-chip color channel white balancing
Spatially corrected color output
Easy in-machine 3D calibration tool
High flexibility in configuration, including MultiScan, data triggering, and field-of-view
Gigabit Ethernet interface


About Sick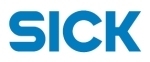 SICK is one of the world's leading manufacturers of sensors, safety systems and automatic identification products for industrial applications. Whether automating factories or optimizing distribution centers, SICK provides cost-effective solutions.

SICK has been a technology leader for more than 50 years. Leveraging a history of innovation, the company has pioneered a long line of industry firsts such as the first safety light curtain, the first bar code reader, the first color sensor, and many more. These innovations provide solutions to the automotive, airline, manufacturing, packaging, and material handling industries.

Below is only a sample of products available from SICK. For information about a specific product or help with an application, call Axis or visit the manufacturer website through the link on this page.