C4000 Light Curtain by Sick
Related Technologies:
Allow the pallets, not people!

During automotive production, different sedans with differing types of equipment are manufactured in a large automotive plant. The plant needed to allow car bodies to easily pass through entry points while the personnel protection was constantly activated. As a solution, the C4000 Fusion safety light curtain from SICK could detect a large number of different skid beam patterns without additional sensors or indicators while differentiating them from someone's legs walking past, for example. The solution saved space and costs while maintaining a high level of availability and avoiding downtime.
About Sick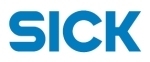 SICK is one of the world's leading manufacturers of sensors, safety systems and automatic identification products for industrial applications. Whether automating factories or optimizing distribution centers, SICK provides cost-effective solutions.

SICK has been a technology leader for more than 50 years. Leveraging a history of innovation, the company has pioneered a long line of industry firsts such as the first safety light curtain, the first bar code reader, the first color sensor, and many more. These innovations provide solutions to the automotive, airline, manufacturing, packaging, and material handling industries.

Below is only a sample of products available from SICK. For information about a specific product or help with an application, call Axis or visit the manufacturer website through the link on this page.