Rittal's enclosures offer durable protection for a wide variety of applications in practically any plant floor environment. Whether you require a freestanding, floor or wall-mounted enclosure, or an operator interface enclosure, Rittal has the ideal solution. Available in carbon or stainless steel, fiberglass or aluminum, there's a Rittal enclosure suited for virtually any degree of protection or environment.

About Rittal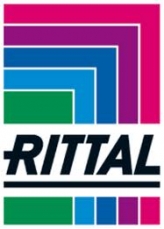 Enclosure systems which satisfy even the highest demands in practical use are one of Rittal\\\'s hallmarks. For every application the ideal enclosure,
the ultimate IT housing or the most appropriate electronic-packaging concept.

High-performance power distribution components, perfectly tuned climate control units and robust outdoor solutions round off the unique all-embracing enclosure range from a global player in the business of innovation.

With well over 8000 standard products immediately available, Rittal is the world\\\'s leading supplier of
future-oriented enclosure technologies with all relevant national and international approval certificates.

Sophisticated design, perfection in ergonomics and handling, and the ability to offer Rittal partners solutions precisely tailored to their individual needs - those are Rittal\\\'s invincible strengths. Strengths which Rittal partners can rely and build upon at all times.

Other brand names: Electromate.