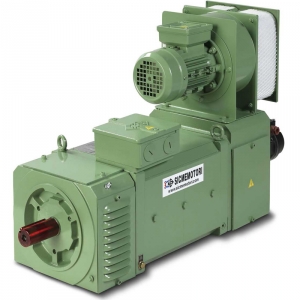 DC Motors by SicmeMotori
Related Technologies:
DC Motors up to 2200 kW

Starting in the early year 60's SICMEMOTORI started to design and manufacture D.C. electric motors.
In 1962 Sicme Motori division has been created aiming to manufacture DC electric motors for Sicme Motori Group.

Due to the increasing success and considering request from the market for DC motors where speed variation was needed, Sicme Motori Spa was established in 1967, with headquarter in via Urbino, Turin.
As the production volume increased, the Company moved first to via Mongrando; consequently to via Banfo always in Turin.

About SicmeMotori

It has been 40 years since SICMEMOTORI is designing and manufacturing electrical motors for industrial applications with power rating from 0,5kW up to 2500kW, particularly where speed variation is requested
The Company is ISO 9001:2000 certificated.

SICMEMOTORI, with its productive units in Italy and abroad, is able to satisfy mostly of its customers' requests over variable speed drives.

The company organization is structured according to Lean Production and Learning Organization principles and makes wide use of integrated software systems.

Production procedure is managed by an M.R.P system. All working processes are recorded by means of an up-dated laser bar-code reader system which characterizes all internal working methods and constantly checking the entire manufacturing process.

The software system also allows remote access by Customers using a personal password to directly check info concerning the status of their orders.