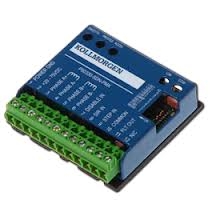 P5000 Stepper Drive by Kollmorgen
Introducing the New Kollmorgen P5000 Stepper Drive. The P5000 is a compact micro-stepping stepper drive optimized for high system performance with Kollmorgen's industry leading POWERMAX II stepper motors. It is an impressive yet simple addition to the Kollmorgen stepper drive family. Pairing a stepper system doesn't get any easier! The P5000 and Kollmorgen stepper motors are meant to be together. With easy access smoothing and profile potentiometers for optimized performance.
For More Information, Please Contact Us At:
Axis Inc.
210 Meister Avenue
Somerville, NJ 08876
Phone: (908) 429-0090