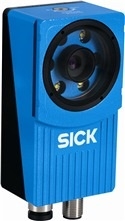 Inspector PIM-series by Sick
Related Technologies:
Inspector PIM60

Model Name VSPM-6F2113


High-speed positioning, inspection and measurement

Expanded toolbox for diameter, angle and flexible distance measurement

Multiple, simultaneous inspection of blobs, patterns, edges and pixel counting

Image calibration, including mm output

Configurable communication through EtherNet/IP and TCP/IP

Simple, out-of-the-box web server

Import of customized web pages


About Sick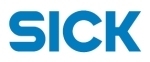 SICK is one of the world's leading manufacturers of sensors, safety systems and automatic identification products for industrial applications. Whether automating factories or optimizing distribution centers, SICK provides cost-effective solutions.

SICK has been a technology leader for more than 50 years. Leveraging a history of innovation, the company has pioneered a long line of industry firsts such as the first safety light curtain, the first bar code reader, the first color sensor, and many more. These innovations provide solutions to the automotive, airline, manufacturing, packaging, and material handling industries.

Below is only a sample of products available from SICK. For information about a specific product or help with an application, call Axis or visit the manufacturer website through the link on this page.