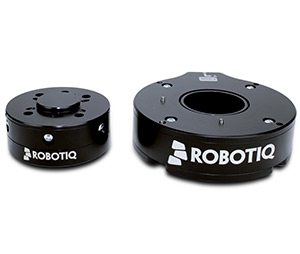 Force Torque Sensors by Robotiq
Robotiq's Force Torque Sensors give your robot the sense of touch. By installing a Force Torque Sensor on your robot, you'll be able to reliably perform the following tasks:

– Precision part insertion
– Assembly and fabrication
– Product testing

Because it's a digital signal, the Force Torque Sensor is not affected by surrounding noise and provides a stable, precise measurement of force applied on the process or part.
For More Information, Please Contact Us At:
Axis Inc.
210 Meister Avenue
Somerville, NJ 08876
Phone: (908) 429-0090