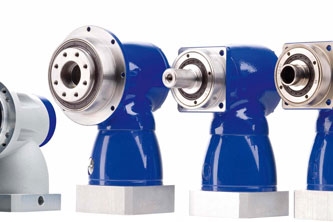 Right Angle Gear Boxes by Wittenstein -Alpha Gear
Wittenstein continues as the industry innovator with its complete range of right-angle servo gearboxes. As the first manufacturer to develop a hollow-shaft gearhead for maximum speeds, Wittenstein now supplies the optimum right-angle gearhead for every application – be it worm, bevel or hypoid.

We are constantly turning the corner in motion with our right-angle gears.

See website link for selection chart.
For More Information, Please Contact Us At:
Axis Inc.
210 Meister Avenue
Somerville, NJ 08876
Phone: (908) 429-0090